The Short Version: The Cincinnati Reds defeated the Cubs thanks to the big bat of Eugenio Suarez. The good guys have now won five in a row, and eight of their last ten. Are you not entertained?
The Good
–Eugenio Suarez continues to mash the baseball. He was 3 for 4 and hit his 16th home run tonight, a two-run blast in the fifth inning that gave the Reds a lead. It also gave Geno 57 RBI, which leads the National League…despite the fact that Suarez missed 16 games with an injury.
Suarez salsa celebration!#RedsCountry pic.twitter.com/9EAkw3qRes

— FOX Sports Ohio (@FOXSportsOH) June 23, 2018
–Joey Votto was 2 for 3 with a double, a walk, two runs scored and an RBI.
–Outstanding bullpen work from Kyle Crockett (struck out the only batter he faced in his Reds debut), David Hernandez (six up, six down), and Raised Iglesias (save, perfect ninth inning).
–Luis Castillo: one bad inning, the fourth; really, just one bad pitch to Kyle Schwarber. Final line: 5.2 innings, three runs allowed on four hits and a walk, five strikeouts. Really not bad at all. He's getting closer.
–Curt Casali doubled and scored a run, and he's now hitting .391/.440/.652. That ain't bad, friends and neighbors. Jose Peraza had a hit and a walk, and scored two runs.
The Bad
–In the bottom of the seventh, Cincinnati had two runners on, no outs, and one run had already scored. Jesse Winker inexplicably squared to bunt.
That's right, the Reds volunteered to give up a free out in a two-run game. The inevitable happened: Winker popped a bunt up and was retired. Then, one pitch later — boom, double play, inning over. Just horrific game management there.
Remember this moment when someone suggests that the Reds should bring back Jim Riggleman next year.
Not-So-Random Thoughts
–Five wins in a row. Eight out of ten. Since May 8: 21-18. In their last 54 games, the Reds are 27-27.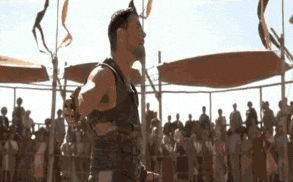 –If Eugenio Suarez — now hitting .304/.390/.585 — isn't an All-Star, they should just cancel the game.
–The Reds got on the board in the bottom of the second. Casali doubled off the left field wall with one out. Luis Castillo and Billy Hamilton followed with singles to score Casali.
–By the time the fifth inning rolled around, Cincinnati was down 3-1. Peraza led off the bottom half with a single, stole second base, then scored on a Joey Votto single to center field. Suarez followed with a homer to center, and the Reds had regained a 4-3 lead.
–They extended that lead in the seventh, when Vote Votto walked to lead off the inning, and that was followed by Suarez and Adam Duvall singles. Then came the bunt and double play mentioned above to snuff out the rally.
–Cincinnati scored their final run in the bottom of the eighth. With two away, Peraza walked and stole second. He scored on Alex Blandino's RBI single to right field. Reds 6, Cubs 3.
–Monday, I wrote this:
Yes, it's true. If the Cincinnati Reds were to win all their remaining games in the 2018 season, they would finish 117-45, which would surely be enough to secure at least the second Wild Card slot in the playoffs. Plus, they'd be on a 92-game winning streak, which has to be close to the all-time National League record.
I'm starting to think it's gonna happen, you guys.
–Anthony DeSclafani gets the start tomorrow afternoon, and I like Cincinnati's chances.
Today's Tweets
Eugenio Suárez' 12-game hitting streak is a career high and ties José Peraza's (5/26-6/9) for the longest by a Reds batter this season.

— Reds Media Relations (@RedsPR) June 22, 2018
I'm not worried about Castillo. The stuff is too good, and the command is fine. He will find a way to generate softer contact with that skill set, and no way his ridiculously high HR/FB% doesn't come down some.

— Nick Carrington (@ncarrington14) June 23, 2018
Jesse Winker leads National League rookies in walks while ranking second in both on-base percentage and multi-hit games (15).

— Reds Media Relations (@RedsPR) June 23, 2018
Replay of Suarez HR. #Reds #RiverfrontScoreboard pic.twitter.com/GD8L3ftkiS

— Cam Miller ? (@cammillerfilms) June 23, 2018
Are the Reds in first place yet?

— Steve Mancuso (@spmancuso) June 23, 2018
I like it extra when the Reds go against the Cubs.

— Jason Linden (@JasonLinden) June 23, 2018