The Short Version: Tyler Mahle pitches another outstanding game and, after taking a day off, the Reds offense returned on Sunday. You know what that means: for the first time in 2018, the Cincinnati Reds won a series against another major league baseball team!
The Good
–Don't look now, but your Cincinnati Reds just went 4-3 in the last week. That's a winning record, friends and neighbors.
–Another good start by the kid, Tyler Mahle: 6.1 innings pitched, one run allowed on four hits and two walks, striking out seven. Mahle threw 93 pitches and, again, began to struggle the third time through the opposing lineup. Still, an excellent start and I continue to be encouraged by Mahle's development.
–Jesse Winker reached base for the 14th consecutive game, going 2-5 with a double, a run scored and an RBI. Jose Peraza went 3-5 — hitting in his seventh consecutive game — and he's now hitting .299/.321/.411 on the season.
–Eugenio Suarez was 2-4 with a double, a walk, and two RBI. Scooter Gennett was 2-5 with a double and two runs scored. Joey Votto had a hit and two walks. Adam Duvall murdered a baseball for his fourth home run of the season.
The Bad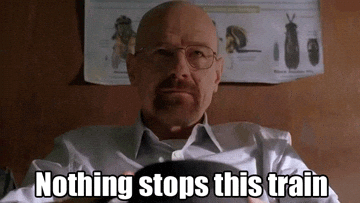 Not-So-Random Thoughts
–Gotta say it again: for the first time in 2018, the Cincinnati Reds won a series against another major league baseball team!
–The Reds scored in each of the first four innings. In the first, Peraza singled with one out and later came around on a Suarez double to the left field corner.
In the second, Tucker Barnhart walked, Alex Blandino grounded into a fielder's choice, then scored from first on a Winker double over the right fielder's head.
The Reds pushed two across in the third inning. Votto led off with a single, and Scooter doubled him to third. After Suarez walked to load the bases with no outs, Scott Schebler and Duvall both grounded into fielder's choices that plated runs.
The floodgates opened in the fourth. Blandino, Winker, and Peraza all singled, scoring one. Then, with two outs, Suarez and Schebler connected for back-to-back RBI singles.
–With an 8-1 lead, it seemed like a good opportunity for the Reds to get Amir Garrett stretched out a little. Garrett came on in relief of Mahle and finished out the seventh inning. Any hopes that he would finish out the game were dashed quickly, however. The Twins singled and walked to open the eighth, and Reds manager Jim Riggleman quickly replaced Garrett with Wandy Peralta. Peralta quickly retired three straight hitters.
— Watching the kids — Tyler Mahle, Jesse Winker, Jose Peraza, Amir Garrett, Alex Blandino, even throw Eugenio Suarez into that bucket — lead the Reds today is the only joy you can get in a miserable season like this.
–The Reds are only 10 games out of first place in the NL Central!
Today's Tweets
When Price was fired the #Reds had scored 54 runs in 18 games. In the 10 games since he was fired, they've scored 58 runs.

— John Fay (@johnfayman) April 29, 2018
That was Amir Garrett's first walk since his first appearance of the season. He made 10 appearances (13.2ip) between walks.

— Reds Media Relations (@RedsPR) April 29, 2018