The Short Version: Homer Bailey was very good, and so was Scooter Gennett, but the Reds can't put together any offense against Max Scherzer and the Nationals bullpen in a 2-0 loss.
The Good
–Outstanding performance by Homer Bailey today, making his first Opening Day start: six innings pitched, one run allowed on four hits, three strikeouts, three walks, 104 pitches. The only run he permitted was not his fault at all (see below). His velocity was a little below what we're accustomed to (thanks to the cold weather, perhaps?), but he was in command nearly all day and it was a very encouraging performance.
In the sixth, Bailey was tiring, but battling. It was the first legitimately tense moment in the 2018 Cincinnati Reds season. Anthony Rendon singled and Bryce Harper walked to lead off the inning. Homer then struck out the next two hitters, before walking Trea Turner. Bases loaded, two outs, 1-0 score; the Nats had a chance to break the game open. Michael Taylor worked the count full, fouled a pitch off, then lifted a fly ball to left-center field. Billy Hamilton and Jesse Winker converged and Winker refused to give way for some reason. The two collided, but Winker caught the ball for out number three.
–Scooter Gennett was 4-4 with a double and three singles. Last Reds hitter to collect four hits on Opening Day was Ramon Hernandez back in 2011. (I was there, and it was just glorious.)
–Amir Garrett pitched an inning in relief. He walked the first hitter he faced, but struck out two of the next three and looked very good in the process.
–Scott Schebler got a hit and a stolen base. That's something, I guess.
The Bad
–Other than Scooter, the Reds only had three other hits, and one of those was off the bat of Bailey.
–In the first inning, with a runner on and one out, Bryce Harper hit a ball up the middle that probably should have been fielded by shortstop Jose Peraza. One batter later, with runners at first and third, Scooter Gennett turned a potential double play into a bad throw (albeit one that Votto should have probably come up with). That gave the Nationals an insurmountable 1-0 lead, thanks primarily to some really shoddy infield defense.
–Leading off, Jesse Winker did draw a walk…but he also struck out three times. Jose Peraza also struck out three times in an 0-4 day.
Not-So-Random Thoughts
–The Reds lost, but they only have to go 81-80 the rest of the way to post a .500 season.
–It was the largest regular season crowd in GABP history.
–In the bottom of the fourth, still down 1-0, with two outs, Gennett put together a 10-pitch at-bat against Scherzer that ended with a single. The next hitter, Scott Schebler, saw 9 pitches, fouling off multiple 3-2 pitches, before singling, giving the Reds runners at the corners. Tucker Barnhart struck out to end the inning, but it was nice to see the Reds make Scherzer work. Especially since the big Nationals star had just struck out seven straight Reds in the previous three innings.
–Kevin Quackenbush (0.2 IP, no runs allowed on one hit) and Jared Hughes (1 IP, 1 hit, 1 run) made their Reds debuts today.
–Lots of positives to take from today's game, but here's the biggest one: Reds baseball is back. Trust me, this is a good thing.
–Luis Castillo pitches tomorrow!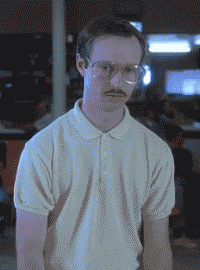 Today's Tweets
Joey Votto having a little fun during team introductions. #Reds @Enquirer pic.twitter.com/rFNfvPWtim

— Kareem Elgazzar (@ElgazzarBLVD) March 30, 2018
How deep is baseball-loving Cincinnati into the sport? On the Reds 142nd opening day, the scoreboard for each hitter has WAR, OPS+, BABIP and ISO (isolated power). If you want Triple Crown stats, call you great-grandfather.

— Thomas Boswell (@ThomasBoswellWP) March 30, 2018
What a brilliant AB by Scooter. I really don't get why so many are desperate to trade him. He is a heck of a hitter vs RHP

— ???? ????y (@Nicholaspkirby) March 30, 2018
Homer Bailey is a very different pitcher now. He's probably not a great pitcher, but it looks like he might still be pretty darn good.

— Jason Linden (@JasonLinden) March 30, 2018
We're OK … #Reds @ENQSports pic.twitter.com/PSa4dAf771

— Kareem Elgazzar (@ElgazzarBLVD) March 30, 2018
Scherzer has struck out at least 10 batters in 3 straight starts against the #Reds. Tied for the second-longest streak against them.

— Jeff Wallner (@JeffWallner) March 30, 2018
The exodus of people leaving GABP in a 1-0 in the 8th of Opening Day is…weird. It's a Friday, it's not even 7 o'clock, why leave? #Reds

— Joe Danneman (@FOX19Joe) March 30, 2018