According to MLB Network's Jon Morosi, the Minnesota Twins have contacted the Reds to see if closer Raisel Iglesias might be available in trade.
Sources: #Twins have inquired to #Reds on availability of closer Raisel Iglesias via trade; Twins performing due diligence on many bullpen names. @MLB @MLBNetwork

— Jon Morosi (@jonmorosi) November 12, 2017
Here at the Nation lately, we've been discussing the question of whether the Reds should look to trade Raisel Iglesias. Here's what I said in that piece:
The answer to this is the same as the answer if you replace Iglesias' name above with any other player in the Reds organization: it depends. I'm a firm believer in the concept that no players are "untouchable," and there are no exceptions to that rule. Do I want the Reds to trade Joey Votto or Nick Senzel or Eugenio Suarez? Well, no, of course not. But if, for example, the Reds could acquire Mike Trout for any of these players, sure the Reds should pull the trigger. Everyone has their price.

That said, I don't see any reason the Reds should be actively shopping Raisel Iglesias. He's an exceptionally good pitcher — even if he's just a reliever — signed to a relatively cheap contract who will not be a free agent until 2022. He can be a valuable member of the next good Reds team. The flip side of that is that Iglesias could have significant value on the trade market, especially to a team in need of a shut-down reliever. If one of those teams comes calling, GM Dick Williams should not hesitate to trade Iglesias. But Williams should extract maximum value in any such deal. There's no reason to trade Iglesias unless the Reds get a haul in return.
I stand by all of that. And the Twins could be an interesting trade partner.
You'll note that, in 2017, Minnesota did exactly what the Reds are hoping to do in 2018. The Twins won 85 games and finished in second place in the AL Central division, earning a Wild Card berth in the playoffs. This happened one year after they finished 59-103.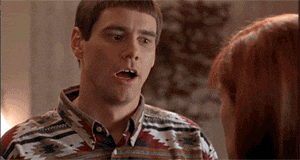 So, right now, the Twins think they are really close to being serious contenders in the American League. I'm not suggesting that they aren't, but it seems like a good time to extract something for them in return for a valuable player.
And Raisel Iglesias is a valuable player, depending on how you look at it. He's certainly one of the most talented pitchers you're likely to see. Unfortunately, his shoulder issues have seemed to dictate that he's nothing more than a closer. So, he's a very good closer, and that's a position that teams have traditionally tended to overrate. If a club out there is willing to overpay for a closer, the Reds should jump on the opportunity.
When the Twins inquired about the availability of Iglesias in trade, I hope Reds GM Dick Williams said something to the effect of: "Yeah, we might be willing to trade him. But it's going to take Stephen Gonsalves and Nick Gordon, at the very least." (Or similar names; you get the picture.)
Stay tuned…