It's playoff time, so things are kinda quiet in RedsLand. Sure, we can root for some former Reds, but you may have noticed that no current Cincinnati Reds are participating in the Major League Baseball post-season. Did you notice that?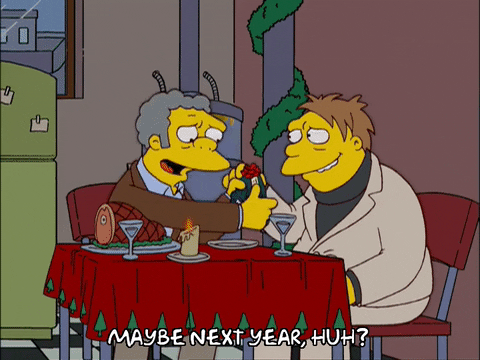 While we're waiting for the Magical Cincinnati Wild Card Season of 2018, there will be lots of Reds news to get us through the long, hard winter. Hopefully, some of that news will include the acquisition of at least one really good starting pitcher. Until then, here's what's going on around Redleg Nation…
---
We didn't write about this at the time, because none of our writers could stop crying long enough, but Rookie Davis had his hip surgery earlier this week, performed by the same surgeon who did Devin Mesoraco's hip surgery. The worst part: Davis won't be ready for the start of spring training next year. So the Reds' injury problems among their pitching staff will extend into spring 2018, at least.
In his piece on the Davis surgery, our good friend Doug Gray asked this question:
With the injury and the diagnosis that Rookie Davis won't be ready to go in spring training, the question that has to be asked is this: Could the Reds DFA Davis to clear a roster spot for the 40-man? Would a team pick him up coming off of the surgery? There's some risk there, but it may be an idea worth exploring.
Something to watch as the Reds begin making roster decisions over the off-season.
---
My guy Wick Terrell, from the outstanding Cincinnati Reds blog named "Red Reporter" has a piece on Reds trade value, in which he seeks to answer this question: Which players in the system would bring the greatest return if moved? It's worth your time.
---
Not sure this was even a close call, but Tyler Mahle and Nick Senzel were named the Reds "Prospects of the Year." If you're wondering, that's an award given to the pitcher and hitter who were the best "prospects of the year." So yeah, it's aptly-named. Anyway:
Pitcher Tyler Mahle's performances in 2017 were too good to not give him his first big league promotion to the Reds. Third baseman Nick Senzel could give the organization a similar scenario next season. Both clearly have bright futures ahead.

Mahle was named the Reds' Minor League pitcher of the year, and Senzel was named the team's Minor League player of the Year by MLBPipeline.com.

Senzel is the Reds' No. 1 and the No. 8 overall prospect. Mahle is the organization's No. 4 prospect and No. 77 in the Top 100.
If Senzel and Mahle aren't both in the major leagues to stay by the end of 2018, something will have gone horribly wrong.
For the sake of reference, Amir Garrett has been the Reds minor league pitching prospect of the year each of the last two seasons. As for the hitters, Aristides Aquino took the honor last year, and Jesse Winker was the 2015 honoree.
---
I missed this last week, but it's worth a read. Here's Beyond the Box Score on Why 2017 was great: Joey Votto.
Votto finished the year with 36 home runs, one off a career-high, and he (easily) completed his third-straight .300/.400/.500 season, with a crazy .320/.454/.578 slash line. That .454 on-base percentage led the majors, and his wRC+ (165) trailed only Mike Trout and Aaron Judge among qualified hitters…

There were only five qualified hitters in baseball this season with more walks than strikeouts. Votto had fifty-one more (non-intentional) walks than strikeouts. The other four (Justin Turner, Mike Trout, Anthony Rendon, and Anthony Rizzo) combined for just 10 more walks than strikeouts.

Anyway you cut it, Votto is unbelievable. He's Ted Williams in the modern era, but he's stuck in Cincinnati so we don't realize it.
Go read the entire piece. Lots of Votto love, and that's something we always encourage around here.
---
The Reds were not good this season, but television ratings were up:
The Cincinnati Reds tv rating for 2017 were up significantly versus the 2016 season. Forbes released the ratings for all of the teams in the US (the Blue Jays ratings were not included). Most teams saw their ratings decline. 17 of the 29 teams were watched less often than in 2016 than they were in 2017. The Reds, despite their poor record, saw their ratings up 19% over 2016. That was the 9th best increase in baseball.
---
Joey Votto is a finalist for the Hank Aaron Award, which honors the "most outstanding offensive performance in each league." Each team gets a nominee, and you might be surprised to learn that Votto was the Cincinnati representative, rather than the clearly-deserving Billy Hamilton.
Fans get a chance to vote, so I'd encourage all of you to go support Votto. But we may have a secret weapon in our holster, as well:
It is the eighth year in a row that fans have a say in the voting process. In addition, a special panel of Hall of Fame players, led by Aaron himself, will vote on the winners. The panel includes Roberto Alomar, Johnny Bench, Craig Biggio, Ken Griffey Jr., Eddie Murray and Robin Yount. These Hall of Famers — who combined for 17,010 hits, 8,844 RBIs and 2,275 home runs — have all been personally selected by Aaron to lend their expertise.
In Johnny Bench we trust. He'll make sure that Votto wins, right?
---
Speaking of awards, there is something called the "MLB Awards," and you can vote for the winners. One of these is "Best Performance," and our guy Scooter Gennett is a candidate because he hit four home runs in one game this season. (No, really, it's true!). So go vote for him, I guess.
If you scroll down, you'll see that Joey Votto is a candidate in the category "Best Player-Fan Interaction." Vote for him, too. Why not?
---
The Arizona Fall League began this week, and Doug Gray has a Reds-centric primer on the AFL.
---
Over at Fangraphs, Dave Cameron wrote a piece entitled "In Defense of Dusty Baker," discussing Dusty's 2018 playoff shenanigans. That reminded me of the time, five years ago, when I wrote a piece for ESPN that had the exact same headline, when Dusty was the manager of the ol' Redlegs.
---
One of our good friends, a big Reds fan (and a fellow University of Virginia alum), has been personally affected by the recent wildfires in California, and it's heartbreaking:
My parent's house in Santa Rose. No words. Just pictures for now. Salvage will come later. https://t.co/4OgDcbMbcq

— A DOT HAM (@GiantAsianMan) October 12, 2017
Former Red Jonny Gomes has started a fundraising driv for the victims of the California wildfires. If you are able, I encourage everyone out there in the Nation to support that effort with a few bucks.