Yesterday, we took a look at the 2017 Reds and where they stood among others at their position around the major league. What we discovered was that the Reds really need major upgrades to the pitching staff if they expect to compete in 2017.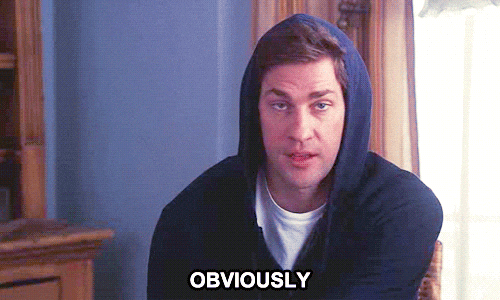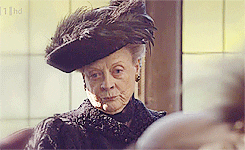 As I was putting together that piece, I thought it might be interesting to see where current Reds rank among all-time Reds at their position in terms of career WAR. Also, for those Reds having decent seasons — there are a few, surprisingly — I wanted to see where their 2017 numbers rank among single-seasons in Reds history at their position.
Honestly, this is just an excuse to marvel at Joey Votto again. I admit it.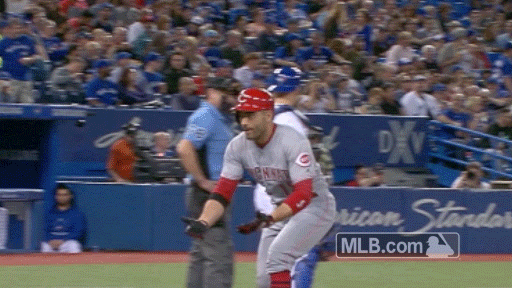 Okay, here are the ground rules. First of all, I'm going to use Baseball-Reference WAR for today's exercise for the same reason I used FanGraphs WAR yesterday: it's easier/quicker to search for Reds franchise career numbers using the Play Index. (FanGraphs was easier to search just 2017, especially since I was comparing to other teams.) There are some differences in the way each site calculates WAR, but I'm going to hope that everything will even out in the end, so to speak.
In calculating career (and even single-season) WAR for each position, I'm going to include all players who played at least 50% of their games at that position. Further, I'm only going to include players in the modern era (since 1901).
Okay, let's take a look…
Joey Votto
Joey Votto has more career bWAR (52.7) than any first baseman in the history of the Cincinnati Reds. Hall of Famer Tony Perez is second with 45.6; of course, Perez had 53.9 WAR total (he played plenty of 3B, as well).
Look at it this way: within a couple of seasons, Votto is likely to have a total career WAR that is twice as high as any 1B in the franchise's history other than Perez. We keep telling you: cherish every Votto at-bat. We'll never see another like him in a Reds uniform during our lifetimes, I fear.
(Click chart to embiggen.)

With six weeks left in the season, Votto's 2017 (5.3 bWAR) already ranks as the 12th-best season for a Reds first baseman in history. Votto has six of the top twelve individual seasons, and four of the top five seasons all-time. It's just so glorious to look at:
Joey Votto is simply amazing.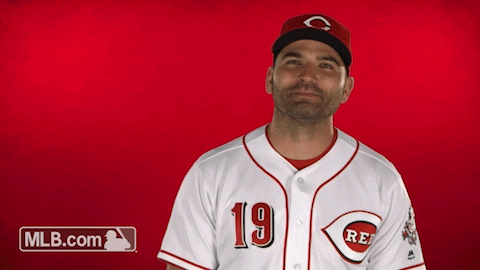 Zack Cozart
With 4.0 bWAR so far in 2017, Cozart has moved his way up to fourth place on the all-time Reds franchise list with 15.6 WAR. If the Reds could find a way to hang onto Cozart for a couple more seasons, he'd very likely move up to third, ahead of Roy McMillan and behind a couple of guys you may have heard about: Barry Larkin and Dave Concepcion.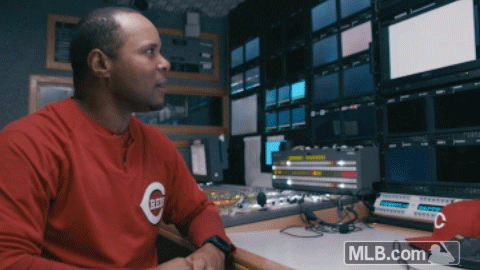 Cozart's 2017 has been extraordinary in many ways. If he stays healthy and keeps hitting, he has an outside shot at sneaking into the top ten individual seasons for Reds shortstops all-time. At the moment, he ranks 19th, just ahead of Larkin's 3.9 WAR in the strike-shortened 1994 season.
Larkin had some good seasons other than that one, however. Check out the chart below; Larkin had the top 7 individual seasons in Reds history by bWAR.
Barry Larkin is simply amazing.
Eugenio Suarez
It's not fair to compare Suarez to 3Bs in Reds history. Yet. But, 3/4 of the way through his age-25 season, Suarez already ranks 16th among all-time Reds third baseman, just ahead of Buddy Bell. If he stays healthy — and if he stays at third base, instead of shortstop or second base — Suarez should move into the top ten by the end of next season. That ain't bad, friends and neighbors.
Suarez' 3.4 WAR season in 2017 only ranks as the 28th-best among Reds third basemen historically. Pretty good chance he gets into the top twenty by the end of the season; the 20th-best bWAR season for a Reds 3B was 4.0 WAR (Todd Frazier in 2015 and Deron Johnson in 1965). 1970 Tony Perez had the best campaign for a Reds third baseman, with 7.0 WAR.
Adam Duvall
Duvall's career WAR total (in a Reds uniform) is 5.5, which ties him with Dmitri Young for 13th on the Reds all-time left fielder list. If Duvall could somehow squeeze another 1.0 bWAR out of the current season, he could sneak into the top ten all time.
Amazingly, Kal Daniels is fourth on this list.
Duvall's 2017 season (2.2 WAR) ranks 55th all-time among Reds LFs. His 2016 season (3.2 WAR) was 35th.
Raisel Iglesias
Iglesias has 2.0 bWAR this season, after compiling 2.7 last year. In terms of career WAR, Iglesias' 5.6 ties him with Rob Murphy at 22nd place among all Reds relievers in history (looking just at pitchers who pitched in relief at least 80% of their career appearances). John Franco's 13.0 is #1, Clay Carroll (12.4) is #2, and Aroldis Chapman (11.0) is third. Iglesias will be in the top five all-time with two more healthy seasons.
With six weeks left in the season, Iglesias has posted the 52nd best season for a Reds reliever in history. If he can get 1.0 more WAR by the end of the season, however, it'll move him into the top 13. The best season ever by a Reds reliever? Surprisingly, it isn't Logan Ondrusek; it's Ted Abernathy, with his 6.2 WAR season in 1967 (70 games, 6-3, 1.27 ERA, league-leading 28 saves).
Billy Hamilton
Just because I'm an irrational Billy Hamilton fan, I wanted to take a look to see where he stands on the Reds career list for center fielders. The answer is 12th.
Hey, he's just 26. He could move up on this list, right? (But he's not catching Vada Pinson.)