The Good
–Scott Schebler hit his 20th home run of the season, a solo shot in the fifth inning. Schebler was 2-3 with a walk and 2 RBI.
–Classic Joey Votto day: 0-1, 3 walks.
–Another perfect inning of relief from Ariel Hernandez. He retired the Rays on four pitches in the eighth. This kid is unstoppable.
The Bad
–Rough day for nearly every pitcher that stepped on the mound wearing an ugly Reds road cap. Tim Adleman started, and struggled all day long. He ultimately allowed three runs on seven hits and four walks in five innings.
Next to the mound was Austin Brice, who surrendered 2 runs on 3 hits, and only collected one out. Wandy Peralta relieved Brice and posted the exact same line: 0.1 IP, 3 hits, 2 runs allowed. Then Drew Storen gave up a run in an inning and a third.
–In the sixth inning, with the good guys down 3-1, the Reds loaded the bases. They were able to scratch one run across, on an infield single by Schebler, but couldn't score more. In the bottom half, Brice and Peralta vomited all over the mound and the Reds were down 7-2.
By the time the game entered the eighth inning, the Reds were down 8-3, but it looked like they were ready for one of their patented comebacks. Joey Votto walked and Adam Duvall doubled to lead off the inning. One out later, Schebler walked to load the bases.
And the Reds couldn't score. The game was essentially over at that point.
–Billy Hamilton was 0-4, though he did draw a walk.
Not-So-Random Thoughts
–Another series loss. Eleven losses in twelve games. This is not a fun stretch of baseball for the ol' Redlegs.
–Not much else to say. Reds will head to Washington next, where Luis Castillo will get the start for the Reds after being promoted from Double-A.
I'm hopeful that this is rock bottom, or at least the 2017 version of it. (Rock bottom for the rebuild occurred last May.) Homer Bailey should return this weekend. Castillo is going to get a chance. You have to think that Cody Reed — who is pitching well in Triple-A — is going to get another opportunity soon, and Brandon Finnegan should be healthy in the near future, too.
There's reason for optimism — or, at least, this is what I'm telling myself — that the starting pitching will get much better very soon. And if the starting staff begins to get figured out, this team becomes a lot more interesting.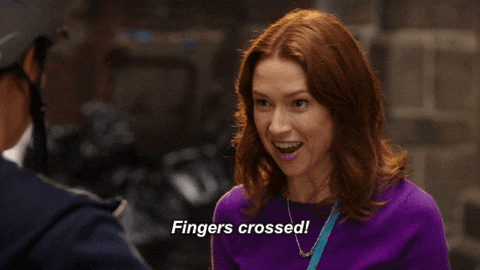 Today's Tweets
Tale of the tape from @statcast:
420 feet
106 mph exit velo
23° launch angle pic.twitter.com/EBU9tqtk28

— Cincinnati Reds (@Reds) June 21, 2017
Adelman is a fine back-end starter, but I'd love to see how his stuff and deception would play up in the bullpen. Could be really good there

— Nick Carrington (@ncarrington14) June 21, 2017
According to Elias, last time #reds had 2 players with 20 HRs through 71 games was 1970…. Perez 26, Bench 25. Votto and Schebler have 20

— Mark Sheldon (@m_sheldon) June 21, 2017
With his seventh assist of the season, Hamilton takes over the National League lead among outfielders.

— Reds Media Relations (@RedsPR) June 21, 2017
#Reds bullpen ranks 4th in NL in ERA w/fewest blown saves, leads MLB in innings pitched. Latter was going to chew up former at some point.

— Jeff Wallner (@JeffWallner) June 21, 2017
Remember when people were pointing out that Joey Votto wasn't walking as much this year? He's now leading the major leagues in walks.

— Steve Mancuso (@spmancuso) June 21, 2017