Nate Silver's FiveThirtyEight has made a name by digging into the data and making informed predictions about everything from politics to sports. Well, they have a running "playoff odds" tracker, much like you see at various other sites. Here's how they describe their tracker:
This forecast is based on 100,000 simulations of the season and accounts for starting pitchers, travel distance and rest. It updates after each game.
Here's a much more detailed explanation of how they reach their conclusions. Anyway, without further ado, here's the latest update (kudos to long-time RN editor Greg Dafler for bringing this to my attention):
Am I telling you that the Reds are definitely going to make the playoffs? Well, I'm more optimistic than almost anyone, but…no, I'm not going out on that particular limb. I am, however, telling you there's a chance.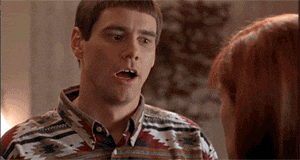 Yes, we're all excited about the Reds' hot start, and it has us dreaming of greater things. The fact of the matter is that the Reds are probably not going to make the playoffs this year. I mean, I wouldn't call 18% great odds (and Baseball Prospectus has the Reds at 11%, tied with the Cardinals). Let's not start ordering playoff tickets just yet.
Just the fact that the Reds have a legitimate chance — even if it's an exceedingly slim chance — well, that's the difference between this team and the teams we've suffered with over the last two 90+ loss seasons. There was no hope last year. There was no hope in 2015. Those teams were just bad.
This year, the Reds still aren't great. Let's not go overboard just because they have jumped out to a good start. But they're young — the youngest collection of hitters of any Reds team since 1971, as pointed out to me by another long-time RN editor and podcaster extraordinaire, Bill Lack — and they have actual upside. The Reds of 2015-16 had no upside.
So here we are: the Reds are playing good baseball at the moment, and we're getting a chance finally to see some of this young talent, and manager Bryan Price — with some semblance of a real roster at his disposal for the first time — is showing us that he's willing to get creative. It's fun to watch.
Are the Reds going to make the playoffs? No, probably not. If they do — if they catch lightning in a bottle — it'll be a magical season that we'll talk about forever. But this season is going to be fun, whether the Reds compete for a playoff spot or now. It's a likable group of players, with some young talent, and one of the best hitters in baseball in the middle of the lineup. It's the most interesting Reds team since 2013, and maybe more interesting than that one.
And I'm going to enjoy it.