It's an off-day, so it's time for some more not-so-random thoughts, the first installment of 2013. I've had some things on my mind. Here are a few of them…
–On April 3, 1988, the Los Angeles Times Magazine pub­lished a 25-year look ahead to 2013. It's quaint, and humorous in a way.
–If you missed this a few months ago, you'll enjoy it: NFL Bad Lip Reading. If you can watch this without giggling like a schoolgirl, you're a better man than I. An orange peanut for me?
–Anyone reading any good books lately?
–LIFE Magazine published this portrait of Appalachia in 1964, under the title, "Photos From a 'Valley of Poverty'."
—Ten abandoned psych wards photographers love sneaking into.
–My latest musical obsession: Langhorne Slim. I can't quit listening to this guy.
–Let's bring this conversation back around to baseball: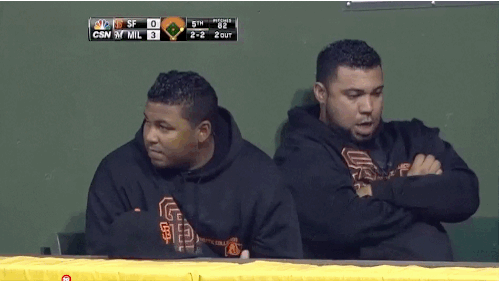 –Some pretty juvenile humor here, but that's right up my alley, I guess: Baseball Card Vandals.
–UNC-Asheville soccer players engaged in a real-life Angry Birds session. Good stuff.
—Twenty embarrassingly bad book covers for classic novels.
–Game of Thrones gets the Seinfeld treatment.
–Speaking of Game of Thrones, anyone else watching? The current season has been fantastic thus far, and there are some definite fireworks to come later in the season. Book 3, on which this season is based, was my favorite of the GoT books, by far.
—The seven most unintentionally creepy places on the internet.
–Here's 17-year-old LL Cool J performing at a gym in Maine.
–I've seen it a hundred times, and I still can't stop being amazed by this bicycle kick.
—This is a fascinating piece about Tommy Lasorda's son that's worth a read. Our old friend Dusty Baker makes an appearance (and comes out looking pretty good).
–I saw "42" last weekend, and enjoyed it quite a bit. Actually, I allowed my kids to choose which movie we were going to watch. They chose "42" over "Iron Man 3." I do a lot of things wrong, but I'm doing something right.
—What Tottenham Hotspur means to me. Not exactly my story, but Tottenham are second only to the Cincinnati Reds in my life.
–The 100 greatest quotes from The Wire.
–An oldie but a goodie; I never tire of watching Cardinals fans cry.
–Okay, that's all for today. Feel free to use this as an open thread to discuss anything you'd like.